Struggling With Ridiculous Student Loan Debt
A recent article right here in Palm Beach County illustrates the ridiculous and at times financially catastrophic student loan debt crisis.  The Palm Beach Post details the challenges facing a student who is nearly a quarter of a million dollars in debt, but still has not attained his degree.  Let's take a look:
After a costly stint at the University of Miami, Joel Solomon left school with a double dose of financial misery. He had no degree but massive student debt.
Solomon owes nearly $212,000 for student loans he took as a music major. Now 28 and living with his parents in Royal Palm Beach, Solomon is pursuing a degree in information services at Palm Beach State College.
His tale serves as a sobering study in just how much financial trouble young, unsophisticated borrowers can create for themselves. Solomon said he's not certain precisely how much he borrowed, nor at what interest rates, nor how many of the loans are from the federal government or private lenders.
"I honestly didn't know what the hell I was doing," Solomon said.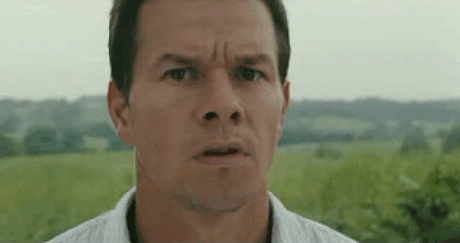 Just how someone digs their self into a +$200,000 financial hole would require an enormous lack of awareness.  However, he had help in excavating his financial grave along the way.
Solomon said he struggled to keep up with his course work, and he took out loan after loan to pay his tuition. His parents helped guide an older son and a younger daughter through school with little debt, but while Solomon was in school, they were preoccupied with their own health issues and the health problems of their parents.
"The world caved in on us for those two to three years," said Randi Solomon, Joel's mother. "We dropped the ball."
Also complicating matters is that Joel Solomon has Asperger's syndrome, a disability his mother said affected his ability to analyze the loans he took.
Solomon's debt has grown over the years as he has accrued late fees and interest charges. During an event at Palm Beach State College this month hosted by U.S. Reps. Ted Deutch, D-Boca Raton, and Lois Frankel, D-West Palm Beach, Randi Solomon cried as she described her son's debt.
"I'm like so embarrassed by our situation," she said.
If Solomon's parents were preoccupied during this time, you may find it tough to find them at fault in any way.  But since they had some 18-21 years beforehand to impart financial lessons on their son, they dropped the ball.  I am unsure of the impact of Asperger's syndrome on adult decision-making, but it is too late to speculate now, Solomon is stuck with the bill.
What about the counselors at University of Miami?  Did any one of  them advise Mr. Solomon that he would have a difficult, if not impossible time paying back his student loan debt, given his choice of major?  How did the administration at the school let him rack up anywhere near six figures of student loans without informing him of the microscopic chances of paying his loan back?
Yet, the negligence of our education system at preparing our students for solid financial decision-making skills started long before he reached the University of Miami.  As I wrote in How Are You Not Angry Yet:
"Once they (American students) graduate from high school, they're armed with an education that
equips them for the complexities of trigonometry, but fails miserably at preparing them for appropriately handling financial decisions they will encounter during day-to-day life. Basic consumer decisions, investing and any discussion of how venomous debt can be to a new graduate are not taught in school."
Mr. Solomon's case is an outlier, to be sure, but student loan debt adds to Social Security, Medicare and ObamaCare as yet another financial burden to be placed on the shoulders of Millennials and young Americans.  We have reached the point where attending college, for many potential students, simply isn't worth it.
Student debt can be dangerous because loans aren't tied to a borrower's ability to repay. Mortgages and car loans require collateral, and credit cards impose income requirements, but students can load up on loans no matter what their grade point average or major.
"You don't have to prove that you can pay it back at some point," Winn said. "It hurts the kids for life."
The student loan debt bubble that was blown by the federal government and the collegiate-industrial complex encourages reckless borrowing from impressionable college students who have been subject to cheerleading from teachers, counselors and administrators from kindergarten through 12th grade about how the "tassle is worth the hassle."
Unlike other types of debt, student loans can't be discharged in bankruptcy. Solomon works full-time at a law firm, but his $12-an-hour wage makes it tough for him to afford his $1,200-a-month loan payment.
Difficult to afford???  Some quick math says that, assuming a 40-hour week, he earns $1,920 a month.  Assuming he is in the 15% bracket, his monthly taxes will be approximately $288.  After his payments toward his student loan debt, Solomon is left with $432 for rent, transportation, clothing and food.  This isn't "difficult to afford."  This is financial servitude.
Confusion about student loans is common. Fully 30 percent of students ages 17 to 20 are uncertain how much they've borrowed in student loans, according to the results of a survey TD Bank released Wednesday.
Americans owe more than $1 trillion in student loans, a debt load that has been blamed for weak household formation and the near-disappearance of first-time home buyers from the housing market. The National Association of Realtors said this month that the share of first-time buyers has fallen to a 28-year low.
I have discussed the impact of Millennials financial burden affecting their ability to purchase real estate before on this blog.  The bottom line here is that, while cases like Mr. Solomon's are rare, the current environment in collegiate-industrial complex makes it possible for students to leave a storied university with no degree, yet hundreds of thousands of dollars in student loan debt, leaving unfortunate students like Mr. Solomon in financial servitude for the rest of their lives.
-R.J. Renza, Jr.
Hey, while you're here, take a moment and sign the National Petition to Opt-Out of Social Security. The more signatures we gather, the more pressure we place on Congress and our political leaders.
August marked the release of my first e-book "How Are You Not Angry Yet: How Social Security is Destroying the Futures, Finances and Hopes of Generations X,Y and Z and How We Can Put and End to it."  "Angry Yet" breaks down the complex topic of Social Security into a way that most Americans can easily understand and find entertaining and is available on Amazon right here.
I was recently mentioned by my favorite economic blogger Michael Shedlock in his post "Question To Millennials: Why Are You Not Mad As Hell Yet?"
I also appeared on The Debt Dialogues, the weekly podcast of "RooseveltCare" author Don Watkins:
Check out my video of how I celebrated Social Security's 80th Birthday and What Social Security Does To Kids.
-R.J. Renza, Jr.
Related Posts